The best student shopping at Whiteley
Discounts and offers on fashion, stationery and more
Back to uni shopping? From the best offers and student discounts in-store to finding 2022's biggest fashion, beauty, interiors and stationery buys for college and uni, Whiteley has everything you need including the things it's easy to forget – haircuts, mugs, boots… 
With stores including Next, Clarks, schuh, Boots, Waterstones, Moss Bros, Florence + Fred at Tesco, Tiger, Accessorize, Claire's, H&M, WH Smith, JD Sports, Marks & Spencer and River Island and more and places to eat such as Five Guys, Nando's, wagamama, Starbucks and Frankie & Benny's, start your shopping right here. 
Students can also download apps including UNiDAYS and Student Beans for exclusive discounts to bars, cafes, stores and tech.
Your back to uni shopping list
Fashion buys for students
Reboot your look for the new academic year with some choice buys that'll fit in your existing wardrobe.
For Noughties nostalgia, denim, bomber jackets and faux fur, cutout dresses and ubiquitous white vests paired alongside monotone dressing and oversized knits for men, Whiteley's fashion stores have everything you need for the key autumn/winter 2022 trends.
Also don't forget the useful stuff: warm coat for winter, waterproof shoes and jacket with hat, gloves and scarf (trust us these will be invaluable).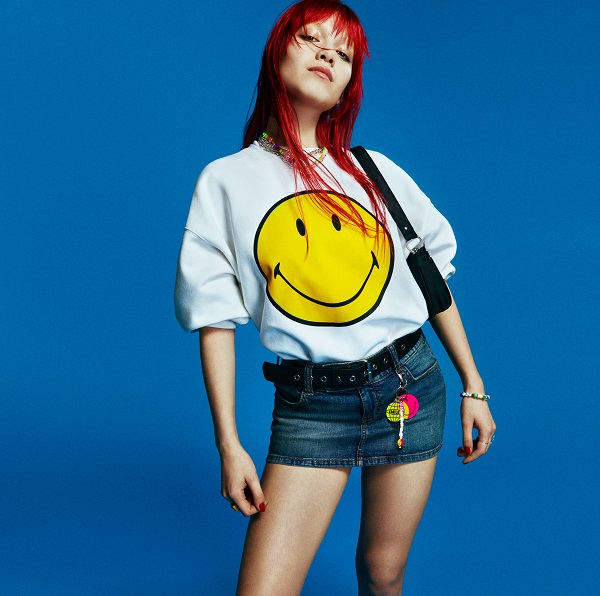 Image provided by H&M
Latest fashion
Head to H&M, Accessorize, Next, River Island, Marks & Spencer, Florence + Fred at Tesco, Fat Face, Moss Bros, JD Sports and Sportsdirect.
Get the full list of shops here. 
Accessories
For jewellery, try Accessorize, Pandora and Claire's and for bags, fanny packs, purse, wallet, backpacks and laptop cases try H&M, Next, River Island, Marks & Spencer, Mountain Warehouse, Florence + Fred at Tesco, JD Sports and Sportsdirect.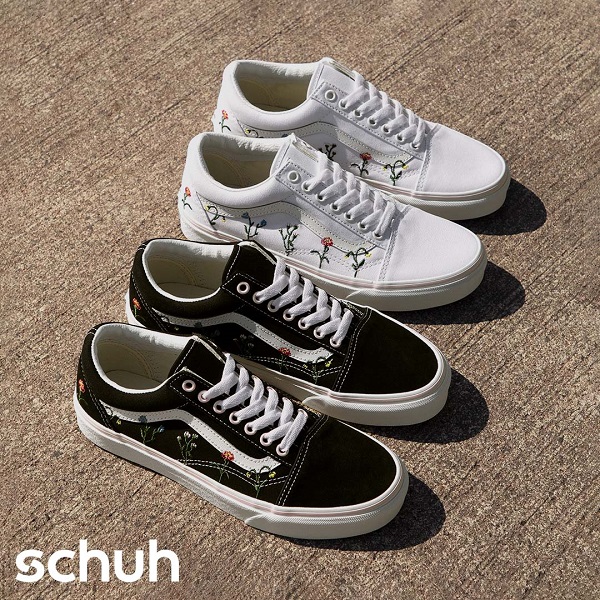 Image provided by Schuh
Bags, shoes, sunnies, underwear
For this season's motorcycle boots to colour block sneakers, schuh, JD Sports, Sportsdirect and Clarks.
Bright, oversize, tiny and angular frames are on-trend in women's sunglasses while men's are leaning more towards more tortoiseshell and metallic. Accessorize, Boots, Vision Express and Specsavers are key visits with Vision Express offering 20% off prescription glasses, sunglasses and contact lenses for students. Do not forget your underwear buys at H&M, Next, River Island, Marks & Spencer and Florence + Fred at Tesco.
Gym and outdoor wear
Upgrade your gym, swim, workout and games looks with schuh, Mountain Warehouse, Accessorize, Florence + Fred at Tesco, Clarks, JD Sports and Sportsdirect.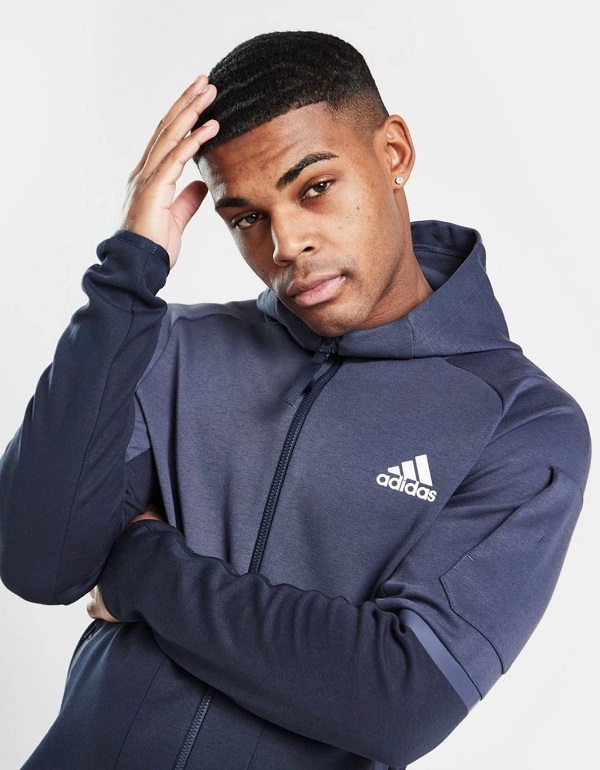 Image provided by JD
Stationery
Pens
Notebooks
Diary / day planner
Wall calendar
Ring folders
Post-its
Highlighters
Water bottle
Key ring
Pencil case
Art supplies
Stapler
Paper clips
Plastic pockets
Head to Smiggle, Accessorize, Claire's, Poundland, Tiger, WH Smith, Boots and Waterstones.
Interiors
For your room
Desk
Chair
Lamp (one for desk, one for bedside table)
Bin
Kettle / toaster
Alarm clock
Storage boxes / folders
TV and games console
Door wedge
Coat hangers
Movable back of door hooks
Rug
For your bed
Duvet and pillows
2 x covers
Warm blanket
Useful stuff
Towels
Hot water bottle
Mugs
Glasses
Bottle opener / tin opener
Cutlery
Plates
Cookware
Lunch box
Reusable coffee cup
Storage boxes
Laundry basket / dryers
Big laundry bag for moving / taking clothes to the laundrette
Notice board
Posters and pictures
Umbrella
Head to Florence + Fred at Tesco, Accessorize, H&M, Next, River Island, Marks & Spencer, Mountain Warehouse, Boots, Smiggle, Tiger, Poundland and WH Smith.
Beauty and grooming
Toothbrush / toothpaste / floss
Hair comb / brush
Shampoo and conditioner
Shower gel
Skincare and SPF
Hand soap and sanitizer
Hair products
Deodorant
Contact lenses and solution
Toilet bag
Sanitaryware / period pants
Make-up with brushes/curlers
Razors
Perfume / aftershave
Nail polish / remover / reusable pads
Vitamins
Head to Boots, The Body Shop, Holland & Barrett, Superdrug and Tesco.
Plus don't forget hair cuts and skin pampering before you go. Book appointments at Barbers On The Square, Hair Ottand Skin Squared.
Books
Dictionary
Thesaurus
Course books
Head to Waterstones and WH Smith.
Where to eat while shopping
For a laidback lunch, Five Guys, Dim T, Prezzo, Subway and Nando's are at your service. Frankie & Benny's do burgers and a 20% student discount with wagamama serving up special deals too. For an all-day breakfast head to Bar + Block or on an evening head to Baja Mexicali where they serve up Mexican platters to share. Pick up coffee from Caffe Nero, Costa and Starbucks or treat yourself to the ultimate desserts at Kaspa's.
Discover the best places to eat, drink and shop at Whiteley and follow us @whiteleyshopping
Last updated Friday 8 September, 2023