Rock Up | New High Ropes
Rock Up is expanding its offering again!
An 8m High Ropes course experience has been installed at Rock Up Whiteley as it achieves its 8th birthday.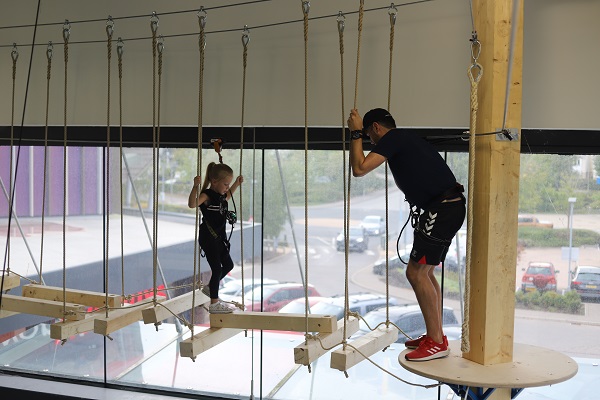 Brand new climbing experiences are available now in Rock Up Whiteley which include two unique climbing walls and an exciting new High Ropes course. These experiences are available now at no extra cost.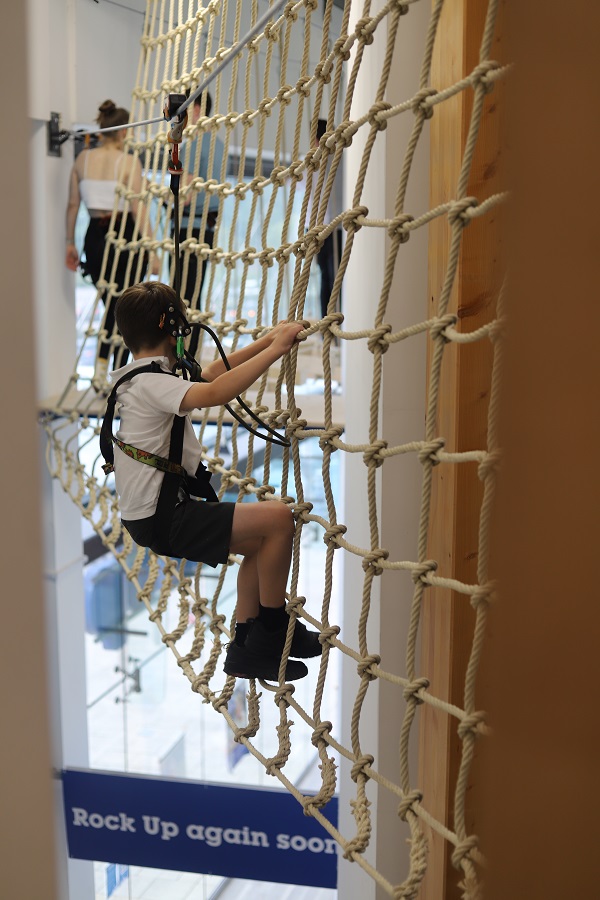 Rock Up Whiteley is the first in the Rock Up group to receive a High Rope course like this. The course is 8m in the air and runs around the perimeter of the climbing arena. It consists of tunnels, hanging bridges, rope traverses and a huge zip-line across a 10m gap above the centre. Climbers can safely brave the adventure while attached to the 'Safe Roller System' and watched over by a dedicated and well-trained member of the Rock Up team.
That isn't all, along with the High Ropes addition are two new themed climbing walls; 'Soccer' & 'Trek'. The walls feature unique challenges to test each climber's abilities.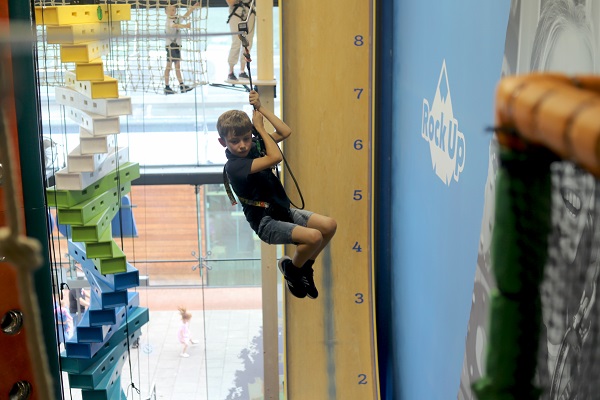 Last updated Tuesday 25 July, 2023